Meet Alexandra Lux, workshop talks4peace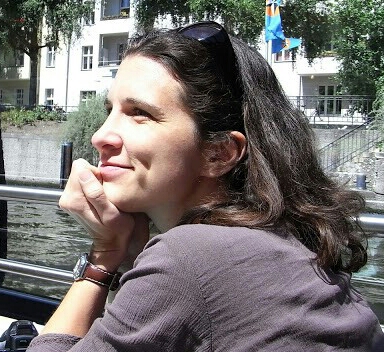 My name is Alexandra. Usually I teach mathematics and history at a "gymnasium" near Vienna but now I'm at home with Aaron, our little baby son.
At this year's peace camp I'll support the team with talks 4 peace.
0 comments | Comment
The two groups from Israel met before coming to the peacecamp
The Jewish-Israeli group with its coordinator Liz went to Jerusalem to meet the Arab-Israeli group with Amal. Here is a short report written by Liz:
Yes, we had our meeting and it was wonderful. It was great meeting our partners and Amal and I are planning a meeting after the peacecamp, as requested by our respective students.
I don't remember anyone taking pictures, but maybe some did. I will ask.
Anyway, we did a tour of the school, which was very interesting because it is do different from our school and the principal of the school gave us an explanatin of the idea behind the school and the area around the school.
Then we shared breakfast, which was prepared by the other students. We got to know each other better during a group talk and some activity prepared by Amal. During that time some intersting issues were raised, however, time was too short to get into details. We had to go back to Haifa at around one o'clock, otherwise we would get stuck in the very annoying and heavy traffic jams of Thursday afternoons.....
Amal and I will be in touch this week, before the flight and we are both looking forward to Peacecamp.
Liz
0 comments | Comment
Meeting of the Austrian group with Ronny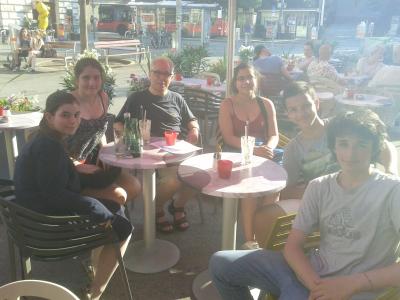 Ronny met with five out of six members from the Austrian Delegation. From left to right in the pure sun: Yvonne S., Yvonne K., Ronny, Yaël, Pierre and Solal. Missing was just Chiara :-(, who lives far away from Vienna. 
0 comments | Comment