This was Peacecamp 2013
This was Peacecamp 2013
I was so happy when I got the opportunity to go to peacecamp with my schoolmates and my dreams came true there. I have had the best time in Reibers.
I even enjoyed the preparation work, both the individual and the group preparation. I was the one who made a simple Hungarian folk dance coreography and I thought it to my delegation. I also made a Power Point presentation of a funny Hungarian folk song and I tried to teach it to the others in the camp. I also prepared for singing a nice Hungarian folk song and I sang it three times during the camp. It was a pleasure to make my family album too. I tried to get infromation about the conflict between the Israelis and the Palestinians in advance because I didn't know about it too much.
It was really memorable when the different four delegations first met at the airport in Vienna. On the way to Reibers we tried to get to know each other and I felt immediately that these children are so close to me. It wasn't a problem to communicate with them and we found that we have a lot in common.
Reibers is a beautiful, clean and tidy little village and I liked our accomodation too. All of our leaders and artists were so nice and special. They were energetic, full of life, cheerful and really enthusiastic. They welcomed us with open arms like we are not strangers. I felt I was a part of a big family and I always felt comfortable at the camp. All the activities were colourful and enjoyable. On the other hand, they were really useful too with full of information.
I especially enjoyed the culture evenings, we got to know a lot about the culture of the other countries and we could taste their national dishes. We all were treated like real talents not only in the talent show. The final show was a big succes. Everybody took part in it and we showed how we could work as a group after a few days.
The camp was proved that different cultures can work together peacefully even if their countries have conflicts with each other. We can solve the problems and difficulties if everyone wants to do that.
We decided to meet next year in Israel and we keep in touch through the Internet every day. These 10 days are the most memorable eperience of my life. It is something that I will never forget. Each one of you has made a mark in my life. I will always be grateful to Evelyn and the other leaders and artists very much. I miss you all a lot.
Dóra Pelczer (from the Hungarian delegation)
0 comments | Comment
Meet Szilvia Kneusel, coordinator of the Hungarian delegation from Szent László High School in Budapest

At a previous Peacecamp :-)
Hi, my name is Szilvia Kneusel and I am the co-ordinating teacher of the Hungarian delegation. I am 36 years old and I live with my husband in Budapest, Hungary. In Budapest I work as an English teacher at Szent László High School. I have been teaching at this school for thirteen years. I don't only teach here but I also take part in different projects and student exchanges. I have been to Denmark, Holland, Finland, Belgium and Italy with different groups and participated in an EU project with Italy.
I, myself also spent a year in the USA as an exchange student during my high school years so I experienced what it is like being a stranger somewhere.
My husband is also a teacher, he teaches French though not at the same school. We don't have children yet so until that we enjoy being with other children/students.
In my free time I like travelling (I have travelled all over Europe, the USA and also Israel), reading, listening to music and going on excursions.
0 comments | Comment
Meet Liz Vanun , the coordinator of the Jewish-Israeli Delegation from Zvulun High school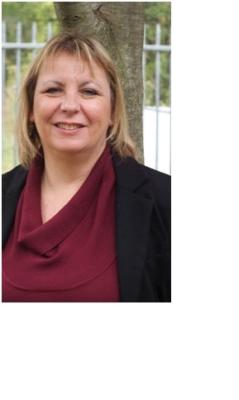 My name is Liz Vanun and I am an English teacher at Carmel Zvulun Regional High School, which is situated near Haifa, in Kibbutz Yagur. I was born in Amsterdam, Holland and moved to Israel when I was twenty years old. Though I have lived in Israel ever since, I have had the opportunity to spend time in many other countries; I love to travel, meet new people and their culture. Israel, being a melting pot of so many different cultures, is therefore the perfect place for me.
I am both honored and excited about having been given the opportunity
to be part of a delegation that represents our country in such a
wonderful and important program. I strongly believe that meeting each
other, exchanging different, and often opposite views, are essential in
the attempt to get a better understanding of each other. It is not enough
to talk about peace; actual steps must be taken to attain what we all
want. The 4Peace camp is a great opportunity to lay the foundation for
better understanding, better communication and empathy for the pain
and loss of the other side.
I am looking forward to meeting everyone and hope that, alongside the
differences, we will be able to look beyond them and discover that we
have far more in common than we initially thought.
0 comments | Comment