Tuesday, 4. June 2013
Murielle Adélaïde - coordinator of the delegation from Lycée Français de Vienne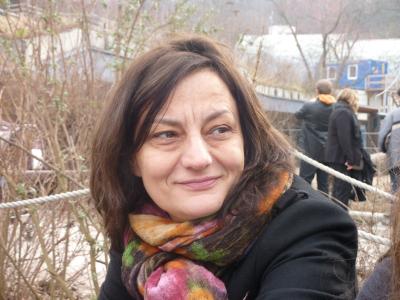 My name is Murielle Adélaïde and I am a History and geography teacher in the Lycée français in Vienna. I am French from Normandie but living in Vienna since a very long time.
It's the first time that our School will participate to the Peace Camp; I think that it's a very important project but I cannot come this years in Reibers, I only prepared the Camp with the students of our school.
I used to visit a few countries in Middle East but until now I never went in Israel, but I would love to.
I am sure you will have good time, fun and very interesting discussions during these 10 days and it's a pleasure to see how all of you are so involved in this project.