Wednesday, 26. June 2013
Bundesgymnasium Gallusstrasse in Bregenz, Austria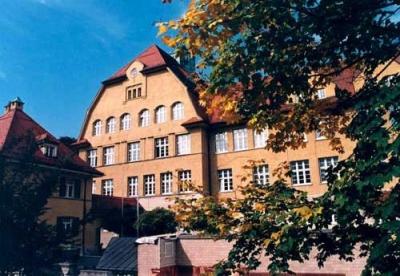 The school was founded by Dominican nuns in 1878 and was originally a convent school for girls.
The building in which the school is situated today was finished in 1913 (picture).
Today there are about 700 students (boys and girls).
In 10th standard every student has to pass "public service", which is a program, where students have to spend two hours a week in a social organisation, like a kinder garden or a old people's home.
Workshops for school mediation are offered as well.